Getting a filling prevents the tooth from further decay.
When are fillings needed?
Most people are not aware they need a filling, this usually follows a dental exam and x-rays. A filling is a preventative measure to protect the tooth from further decay.
It is important to have regular dental check-ups so that the need for a filling can be diagnosed early.
What filling material do we use?
We use a non-toxic, biocompatible bonded tooth coloured filling material. We are very particular about matching the filling colour to your existing teeth. If your teeth are badly chipped or in fact broken, we may also consider porcelain restorations (often referred to as
onlays or inlays
).
Old amalgam fillings. Should I get these removed?
Amalgam (mercury alloy) has been previously used as a filling material. We never use amalgam in any of our procedures. We can safely remove amalgam fillings if necessary. Although, if they aren't causing you trouble, it is better to leave amalgam fillings alone. Read more about amalgam filling risks and removal.
Your Tooth Filling Treatment with Dr Finkelstein
A typical tooth filling treatment involves the following steps but may differ based on your individual circumstances. We can also adjust the treatment if you are particularly fearful of dentists or medical procedures.
We need to eliminate decay, prepare the tooth and condition the enamel and dentin in order to place a white composite filling material to your tooth.
We apply a thin layer of bonding agent to where we need to place the filling. Due to the incredible strength of this agent we are able to bond the composite material to the teeth extremely well.
A ultraviolet light is then directed on the filling for approximately 40 seconds to harden and set the composite filling material.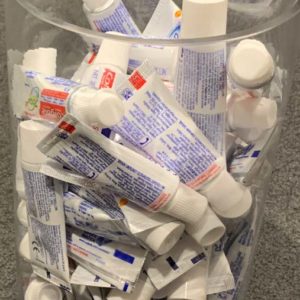 Can I eat or drink after a composite filling?
Patients are often surprised when we say they can eat and drink immediately after a white composite filling. This is possible because the light used to harden the filling makes them ready to use!
Looking to get a filling or want a second opinion?
Get a professional diagnosis with Dr. Finkelstein and prevent further dental decay.